It's never too late to say thank you to a teacher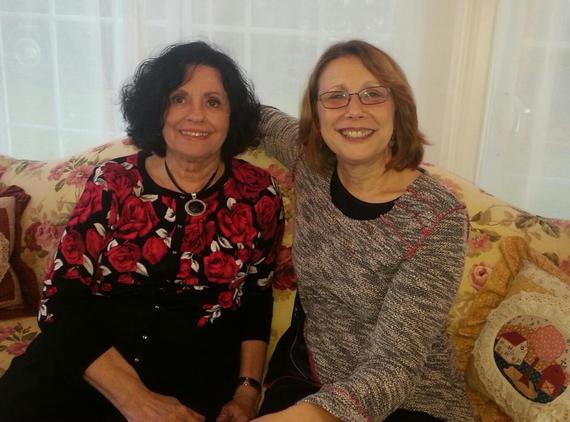 Have a favorite teacher that you still think of? You might be surprised to find that they probably remember you.
So you can imagine my surprise when fifty years later I receive a letter in the mail. My father had passed away a few months earlier and there had been an obituary in the local paper. Upon hearing the news, Mrs. Gerlip thought to write a personal note which found its way to me via my mother, who still lives in my hometown. After months of correspondence, a reunion was planned at Mrs. Gerlip's home in Western Massachusetts. My 86-year-old mother was excited to join us and see the teacher she remembered so fondly. Reconnecting with Mrs. Gerlip was a journey back in time. Five decades had passed, but my teacher's memories revealed a remarkable connection to each and every student. Pointing out faces from the class photo, Mrs. Gerlip recalled Suzy's sweet nature, Matt's studious reserve, and Patty's chatty sociability. She hadn't forgotten the class bully who used to pelt me with ice balls (and anti-Semitic slurs) on my way to school. In an era when bullying was considered a rite of passage, Mrs. Gerlip knew better and put a stop to it.
Read more: It's never too late to say thank you.
Why not take a moment to say thank you?
"I'm amazed that she actually remembers me," Johnson said when I sent him Stone's email. "How many students has she had, how many classes, how many years have passed? The fact that she remembered me all these years means it wasn't just a student-teacher relationship, she really cared about me."
Read this touching story in the LA Times.